WHAT SEEMED TO BE THE PROBLEM?
We were approached with the challenge of raising awareness around the food offering of Sober Lane, driving footfall and establishing a stronger off-peak clientele, all the while helping them to stand out from the crowd. Upon investigation, we discovered Sober Lane claims to have the world's greatest chicken goujons – and we can confirm, they are amazing! But, surely a claim that outrageous sounds too good to be true, or is it? That's where we come in. Having identified the goujons as a point of difference and a true USP, we decided to take this and run with it.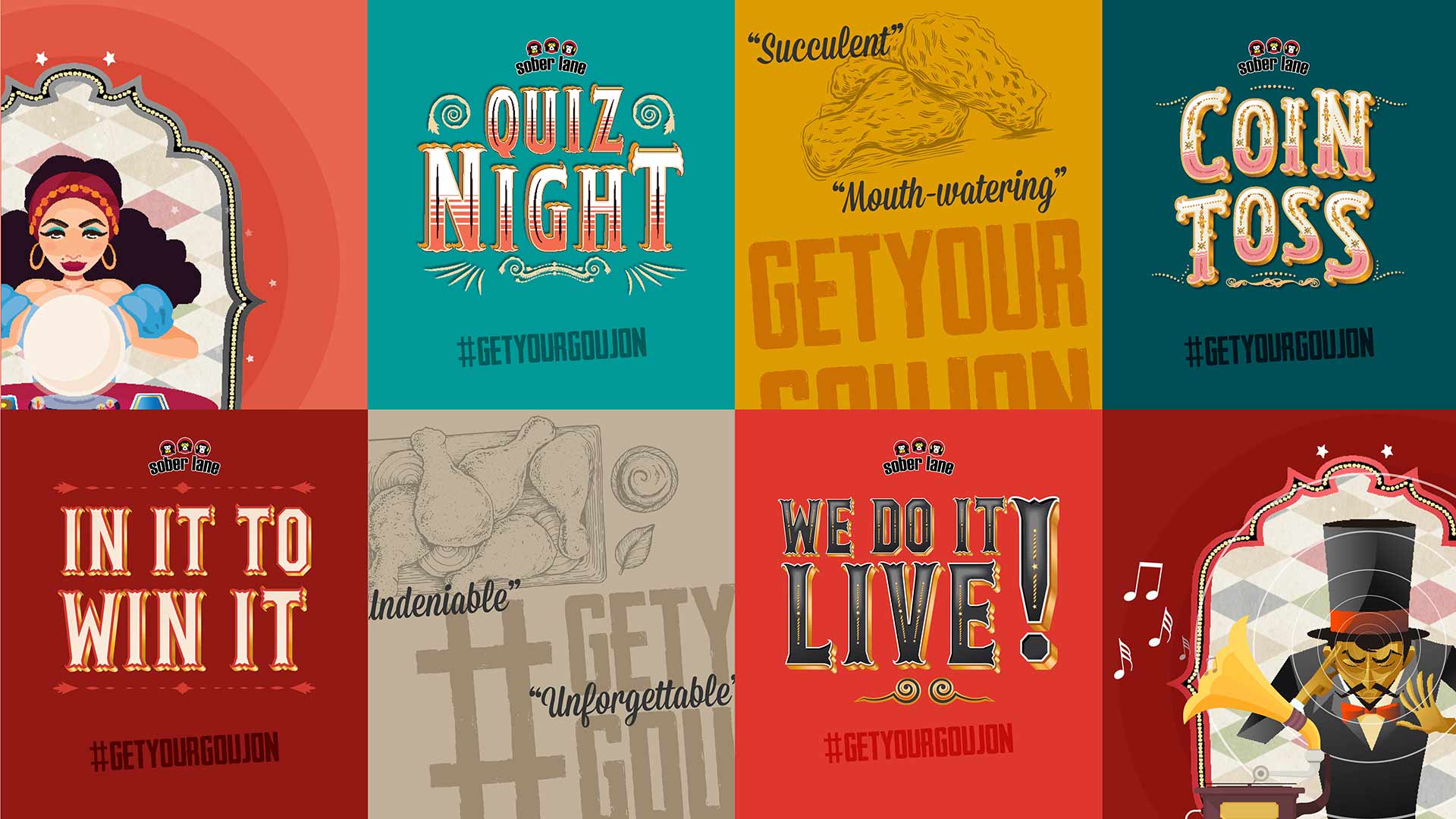 WE CAN HELP YOU WITH THAT…
Further investigation into these mystical goujons led us to Trip Advisor where we found numerous reviews from the global community confirming our suspicions, that these are in fact the greatest chicken goujons in the world. Referencing this claim, and working with the popular theme of the 'Greatest Showman','The Greatest Goujon' was born – a celebration of all things weird and wonderful in the world of Sober Lane. Beginning with a teaser campaign highlighting some of these glowing reviews, and suggesting something big is on the way – a series of 'freak show' goujon characters were developed to bring the concept to life. Next up, creating an event that would do the grandeur of the claim some justice. This included a band, tarot card reader, drinks specials, unlimited chicken goujons and games on the night to engage the target demographic and promote attendance of the event.
As well as having a bloody great night, the campaign was a huge success. Existing and potential customers engaged with the communication immediately, creating a swell of consumer activity and developing interest in the event and the venue in equal measure. On the night of the event, customers attended early and left late. Consumer engagement elements were successful and ongoing interaction was strong. Integration across social and traditional media, including environmental application, ensured a holistic and compete iteration of the brand and campaign creative. Importantly, the #GetYourGoujon hashtag lives on to this day!
WERE WE UP TO THE CHALLENGE?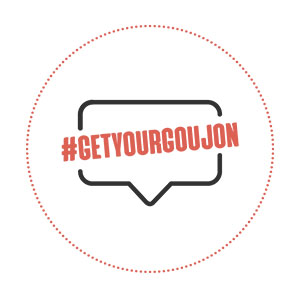 1 HASHTAG
#GETYOURGOUJON LIVES ON IN SOBER LANE'S DAILY COMMUNICATIONS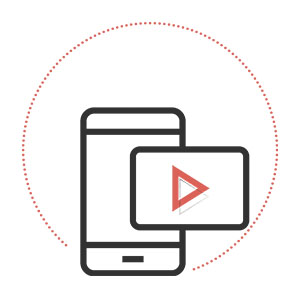 VISUAL ELEMENTS PRODUCED FOR SOCIAL MEDIA ALONE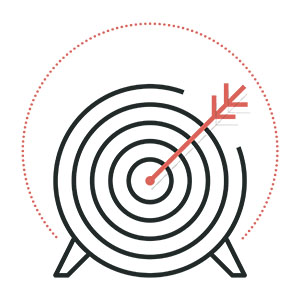 FINALISTS
IN THE 'BEST CREATIVE' CATEGORY AT THE 2020 DIGITAL MEDIA AWARDS