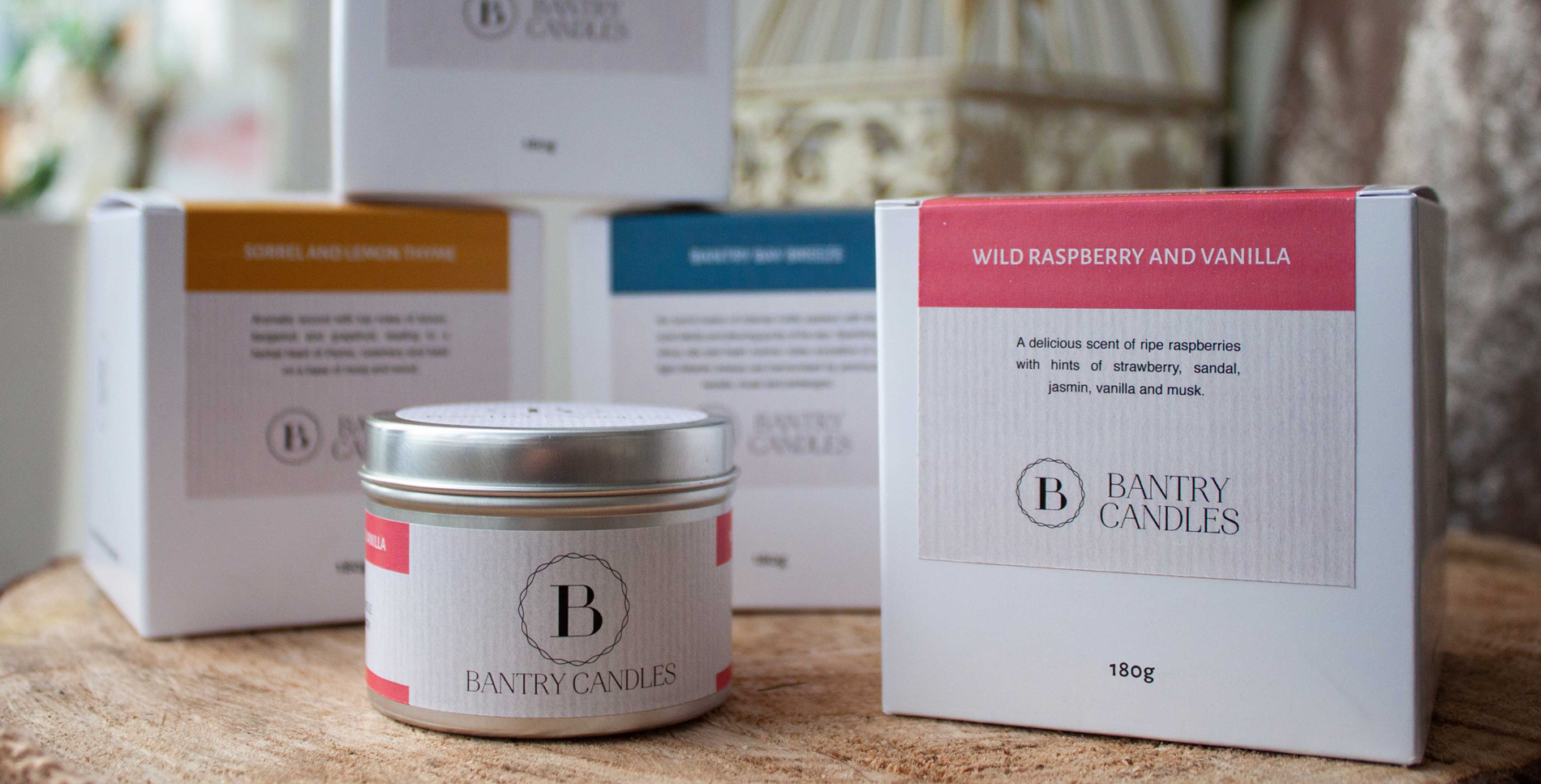 IN BRIEF…
We are delighted to have worked with Bantry Candles, a growing company in the Irish artisan waxwork market. They Offer hand crafted luxury candles produced and sold locally here in Cork.
The main challenge was to create a packaging style that would both reflect the ethos and values of the company, work well visually as a product family while not looking lonely as individual stand alone products. Bantry candles pride themselves on using smokeless wicks and a high quality soy wax, therefore it was decided a refined, clean visual style, with minimal product colour co-ordination would be a suitable solution. This ensured ever expanding roster of fragrances could be added to seamlessly.
Clean, elegant and refined, the packaging allows the product attributes to do the talking.